Commercial Pressure Washing Services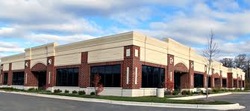 Commercial curb appeal portrays organization, professionalism and that you have everything under control. Ensure safety for your employees and guests while making a great impression by displaying to potential customers & clients that this is the place to do business.
---
Just some of the ways we service our Commercial Customers
Streak free windows ~
Entrance way clean up ~
Remove bubble gum, cigarette butt marks, debris,
food and drink stains, odours, bird waste, etc.
Sign cleanup ~
Clarify logos, remove bird waste, dirt & grime and old bugs.
Exterior Maintenance ~
Leasing and Property Management Companies
Real Estate Services ~
Prep for sale, rentals, offices, post construction, etc.
Graffiti ~
Remove deterring and aggravating tags left
on your commercial walls
Dumpster and Garbage area clean up ~
Remove odor causing bacteria, waste,
spillage, unappealing stains
Restaurant ~ Exterior grease and food odors and bacteria
that attract flies and other health and safety concerns
Drive thru clean up, etc.
Seniors residences * ~
Seniors love to spend time on the grounds and in a
social setting. Shouldn't they be able to enjoy their
time in a clean and web free environment?
AOK Pressure Washing is proud to offer hope for a better future, with our 2nd Chance Club. If your home or business has been a victim of graffiti, please see how we may be able to help.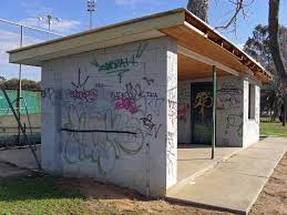 2nd Chance Club
Has your home or commercial building been a victim of graffiti? Did You or the Police catch them in the act or fleeing from the scene? If you would consider an alternative to proceeding with criminal charges for youth 18 and under, we may be able to help. AOK will visit with you to discuss the option of free graffiti removal, assisted by the alleged, to avoid proceeding with legal action. Thus, preventing a child or youth obtaining a criminal record. This can be beneficial for business owners wishing to save the deductable fee on an insurance claim. We feel everyone makes mistakes and learning from them is what matters. If the accused is a first time vandal in the eyes of the law, this program may be just the answer. If we all do our part think of the difference we can make. Call or email us for more details.
---
| | |
| --- | --- |
| Visit our Blog for interesting and helpful articles for around the home. Get a sneak peek below or Just click the button to go! | |