Marine Pressure Washing Services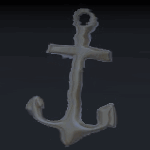 If you are a boat owner you know the importance of keeping it in top shape. Wouldn't you rather spend your summer weekends on the water catching some rays rather than on the dock cleaning your pride and joy. We provide individual and personal boat cleaning or Marine contract services. A few ways we Service our Marine Customers





Spring & Summer ~

Individual & Group** ~ Cleaning on location, above water level.
Sail boats, cabin cruisers, house boats, yachts & fishing boats If it floats we can wash it.

Fall ~
Individual ~
Out of water all over cleaning in prep for shrink wrap and or storage
Group** ~ (fellow boat owners) can organize services to receive group rate. (4 or more same day appointments for group rate**)

Marina Direct ~
Sometimes Marina's prefer to handle the details and offer various services to their members.
We work with those Marina's to keep everyone happy.
---